Business and Office Storage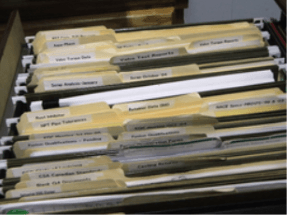 The American Dream revolves around having the opportunity to be successful and find happiness in what you do. Since work is such an important part of everyday life, the dream for many is to be able to be their own boss and start their own business. After starting a business, however, space almost always becomes an issue. From restaurants to seemingly lean online companies, business owners of all kinds will likely accumulate boxes of documents, receipts, and various equipment. Since these items are an important aspect of managing a business, making sure they remain safe and secure is essential. That's where we come in! Here at A Space Place Storage, we are fully committed to providing you with the space you need to store all of your office supplies.
Business Storage
A business owner knows how quickly tax forms, employee documents, and customer files take up file cabinets. Over the course of months or years, a few boxes of items can turn into stacks upon stacks that clutter your space. Not only will this take up valuable room in your office, but it will come at the expense of organization. At A Space Place Storage, we have units for businesses of all sizes. Units range from 5'x5' lockers, perfect for quick and efficient storage, to spacious 10'x30' units that are indispensable for large businesses. Additionally, we offer both drive-up and climate-controlled storage units. Drive-up units are ideal for those looking to store large quantities of boxes and office furniture, perhaps during a renovation or for permanent off-site storage.
Compare our prices to the competition
10x15 Ground Floor
Stop & Stor
Cubesmart
Safeguard Self Storage
Brooklyn

$386

93% more

expensive

$509

155% more

expensive

X

Queens

$358

79% more

expensive

$327

64% more

expensive

$406

103% more

expensive

Manhattan

X

$406

103% more

expensive

$450

125% more

expensive
A Space Place Storage
$199.99
Save an average of 50%!
That's $2,352 per year!
Home Office Storage
You don't need to be a business owner to reap the rewards of a storage unit. Maybe you have an office at home where you use the computer or store important documents. With A Space Place Storage's office storage units, you can reclaim your space and use it however you would like. Multiple scientific studies have shown a clear link between a clean space and productivity. When your desk or shelves are packed with clutter, it makes it very hard to focus on the tasks at hand. Thus, pack up some boxes and bring them down to your office storage unit for greater work output!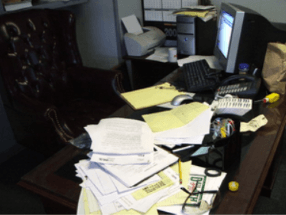 We can also help you clear space for your personal home office. If you have a spare bedroom or other room that is packed with items, there is no reason that you can't utilize that space. Or maybe your children have finally moved out of the house and you're looking to convert a bedroom into an office or quiet reading space. Regardless of your situation, A Space Place Storage has units large enough to store the contents of any room you may want cleared. Not only will you have an office right in your home, but you will save hundreds of dollars each month with your storage unit as opposed to space in an office building.
"I run a business from home, but my wife and I have a baby on the way. I had to clean out one of the rooms and I'm thankful for A Space Place having the lowest prices!" - Peter, East Setauket
5x5 CC
Safeguard
Public Storage
Cubesmart
Brooklyn

$121

73% more

expensive

$123

76% more

expensive

X

Queens

$87

24% more

expensive

$94

34% more

expensive

$101

44% more

expensive

Manhattan

$86

23% more

expensive

X

$96

37% more

expensive
A Space Place Storage
$69.99
Save an average of 31%!
That's $374 per year!
"I always recommend climate controlled office storage units to our clients because it ensures your belongings will stay in good condition for longer." - Noreen, Regional Manager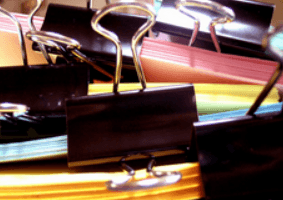 Climate-Controlled Units
Our climate-controlled units are perfect for sensitive documents and electronic equipment. Thanks to steady temperatures and secure buildings, the units provide extra protection from temperature and the elements. Take all of your business' unused computers, hard drives, and documents and bring them to A Space Place Storage for safekeeping. Even those with home offices can truly benefit from climate-controlled storage. Many home-business owners are forced to store paper files wherever they can fit, generally in basements and attics. These areas are far from ideal for document storage, especially when they're mission critical. Climate-controlled storage is highly recommended to keep information safe from water damage. One thunderstorm or pipe leakage can be enough to wipe out years of documents stored in a basement, so preserve your peace of mind with a climate-controlled unit!
24/7 Access
Times are changing and gone are the days of 9-5 work hours. In order to best accommodate you, your unit is made available to you 24 hours a day, 7 days a week. Whether you're looking to grab some documents before your morning commute or on a weekend night, our secure, automated entry system always allows you that luxury. With two convenient locations in Melville and Centereach that are both within minutes of the LIE, swinging by for a quick visit to your unit is never a hassle. Just pull up, type in your automated keycode, and you'll be in and out before you know it.
Your Business; Your Way
Our dedication to office storage is what propels us to the top of all storage facilities on Long Island and in New York City. Climate-controlled units, 24/7 access, a variety of unit sizes, no long-term contracts, and the lowest rates around make A Space Place Storage your best bet for quality business storage. So don't work another day in a cluttered office or cramped home office – give us a call at 877-288-0454 to see how we can help your business achieve its potential. Our knowledgeable staff will be happy to discuss your personal situation with you and schedule a tour of the facility! Elevate your business today with A Space Place Storage!