Long Island Self Storage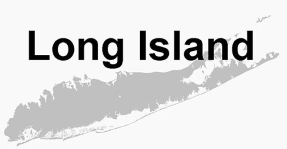 "If you are looking for a storage facility on Long Island that offers a variety of storage types for a low price, A Space Place Storage is your only option." - Paul, Assistant Manager
With years of experience in storage and customer service, A Space Place Storage has proven to be the number one storage company here on Long Island. This bold claim can be backed up by a few key aspects of our business:
Not only do we offer some of the lowest storage prices in the area, but we were founded right here on Long Island to serve you!
We maintain the highest level of customer satisfaction. Many of our customers have been with us for years and plan to be with us for years to come.
We have a variety of unit sizes and never sign customers into long-term contracts.
We pride ourselves on our state-of-the-art climate-controlled units that keep items safe and protected.
Storing with our NYC-based competition will often cost you over twice as much as storing with A Space Place Storage. That's upwards of 200% of our prices!
With hundreds of satisfied customers at our Melville and Centereach locations, A Space Place Storage is the storage company that Long Islanders trust. Whether you're looking to store some seasonal tools or decorations, keep a spare car safe year-round, or simply clear out some clutter, we're here to help.
"Make an appointment with me and I will be happy to show you the top units we have available." - Noreen, Regional Manager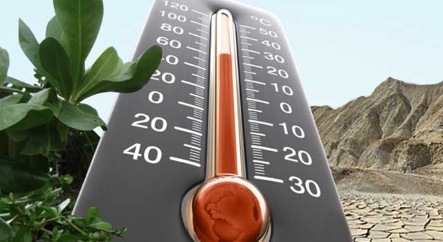 The Lowest Prices Around
Here at A Space Place Storage, we believe that quality storage is not a privilege that only some should have. You should not have to make tough decisions and give things up simply to be able to afford to store your items. A Space Place Storage's solution is to make storage affordable for everybody – and we mean everybody. Whether you choose our largest unit or our smallest, you can be assured that you are paying the absolute lowest price - oftentimes less than half of what our competitors charge!
In addition to being affordable, the flexibility of unit sizes is one of the things that separates A Space Place Storage from the rest. Unit sizes range from 5'x5' to 10'x30', and there are plenty of sizes in-between those. Thanks to the different sizes, you'll only be paying for the exact amount of space you need. And since there are no long-term contracts, you can size up and down as you wish and take advantage of the lowest prices around. From drive-up to climate-controlled, our units offer the best features for the best prices. Period.
Compare our prices to the competition
10x10 CC
Stop & Stor
American Self Storage
Safeguard
Brooklyn

$325

117% more

expensive

$245

63% more

expensive

X

Queens

$310

107% more

expensive

$200

33% more

expensive

$221

47% more

expensive

Manhattan

X

X

$370

147% more

expensive
A Space Place Storage
$149.99
Save an average of 46%!
That's $1,542 per year!
"I've had a climate controlled unit in the Centereach facility for 3 years now and all of my wife's furniture always looks better when we take it out." - Jessie, Holbrook NY
24/7 Facility Access
Adhering to your daily life's strict schedule can be overwhelming. Work, doctor appointments, kids' school runs – needless to say, the day is packed. As such, we know that a 9-5 operating schedule simply doesn't work for our customers. The result? Our facility is open to our tenants 24 hours a day, seven days a week, 365 days a year (see office hours at the bottom of this page.) Our automated gate allows you to type in your secure passcode and access your unit at any time that works for you. Make an early morning stop after work or a late-night trip on the weekend. Stop by with an entire truck full of items or just a few boxes. Your storage unit is your personal space, so we are happy to provide unlimited access and full privacy. While storage is what A Space Place Storage is all about, we know that you don't need anything else to worry about. With our around-the-clock hours, property-wide cameras, and quality units, you can rest easy knowing your items are always safe and available.
Location Without Compromise
One look at our prices and you might think we are located off the beaten-path and tough to get to, but actually, both our Centereach and Melville locations are just a few minutes from the LIE. This means that a trip to your storage unit doesn't have to be a rare affair. When you need your items, just take a quick drive from your home in Suffolk, Nassau, or even New York City, and you'll be here before you know it.
Our climate-controlled units also make sure that our prime New York location doesn't affect what you store. New Yorkers know full well that winters are icy cold and summers are scorchers. These temperature changes can be quite a problem for items that need to be kept at consistent temperatures. With our climate-controlled units, your items are always protected.
It's hard to believe that a convenient storage facility with high-quality services could have prices as low as we do. We might even be skeptical ourselves if we were in your shoes! See for yourself! We invite you to come down or give us a call at 877-288-0454 to learn more. Talk to one of our friendly staff members that will answer your questions, or schedule an appointment to come see the facility for yourself. So call us up today and let Long Island's premiere storage company be your storage company!