Home Staging Self Storage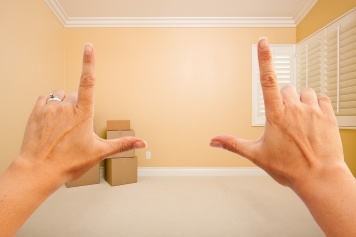 Preparing to list your home on the real estate market can be a time-consuming process. Finding an agent, researching market values, and performing repairs are just some of the things you will need to do. So, when it comes to staging a home, many sellers will want to cut corners and simply list the house as is. But consider that the benefits of staging your home will far outweigh the energy needed to get it done!
When potential buyers walk into your home, you want them to see a well-maintained, ideal version of the home. That look takes work to craft, but can add tens of thousands of dollars to what people are willing to pay. Home staging is not about removing all traces of your style from your home, but rather making it look clean, attractive, and well-loved. A tidy home shows that its owner not only takes care of standard maintenance, but that they have enjoyed the time spent there.
10x15 Ground
Stop & Stor
Cubesmart
Storage Post
Brooklyn

$386

93% more

expensive

$509

155% more

expensive

$502

151% more

expensive

Queens

$358

79% more

expensive

$327

50% more

expensive

$348

74% more

expensive

Manhattan

X

$406

103% more

expensive

X
A Space Place Storage
$199.99
Save an average of 51%!
That's $2,462 per year!
These aspects shine through in a staged home and the stats back it up. A 2015 study by the National Association of Realtors found that a full 49% of buyers respond to home staging. Plus, 81% of buyers find it easier to visualize a staged home as a future home and 28% are willing to overlook various other faults.
All of these statistics are great in theory, but the important number is this: 90% of surveyed sellers' agents agree that staging a home increases the selling price. With your home likely to be the most valuable asset you own, every dollar added to the selling price is vital to your investment. And these dollars definitely add up when it comes to home prices! Say your home staging effort netted a 5% higher selling price. For a $500,000 home, that amounts to a sizable $25,000! This means more money for your next home and the important things in your life. Thankfully, A Space Place Storage makes it as easy and affordable as possible to stage your home!
"I was able to rent two identical 5 X 10 units side by side to better organize my things. Thanks ASP!" - Donna, Valley Stream, NY
A Space Place Storage's Features
With storage units that range in size from 5'x5' to 10'x30', A Space Place Storage is the perfect facility for all uses. Whether you have packed up just a few boxes of items or need to clear out full rooms, we have unit sizes to accommodate. It's not just the sizes that are flexible though! A Space Place Storage will never ask you to sign a long-term contract. We will provide you with the space you need for as long as you need it – no hassles. Regardless of the items you want to store, our climate-controlled units and 24/7 surveillance give you the peace of mind of knowing everything is safe and secure. And the 24/7 doesn't stop with surveillance. With A Space Place Storage, you'll get 24/7 access to your items too! Moving can be a stressful event that has you doing odd jobs at all hours of the day. We know that, and we're here for you!
Moving Assistance
Even before your home sells, you may want to think about starting the moving process! Since packing up is both a long process and can help clear your home for staging, it's a great idea to get a jump start. With A Space Place Storage, we make this possible without having to resort to filling a basement or garage with moving boxes. A key aspect of A Space Place Storage's Melville and Centereach facilities is our drive-up units. With these units, you'll be able to drive a car or moving truck directly up to your unit, eliminating the need to carry boxes up stairs or through a building. Simply pull up to your unit and unload – you can even use a dolly! Not only does this make it easier to move out of your home, but it also makes it much quicker once the sale occurs. If you have already started the moving process before signing the paperwork, you'll be able to be much more flexible for a quick sale.
Compare our prices to the competition
10x10 CC
Stop & Stor
American Self Storage
Safeguard Self Storage
Brooklyn

$325

117% more

expensive

$245

63% more

expensive

X

Queens

$310

107% more

expensive

$200

33% more

expensive

$221

47% more

expensive

Manhattan

X

X

$370

147% more

expensive
A Space Place Storage
$149.99
Save an average of 46%!
That's $1,542 per year!
Give Us A Call
It's the blend of convenience, quality, and value that makes A Space Place Storage New York's #1 local storage provider! Stop by for a tour of the facility or call us at 877-288-0454 – we're always happy to answer your questions and match you with the right unit and services. It's no secret that staging your home and moving are stressful, but with A Space Place Storage, we'll help you every step along the way!