Home Staging Self Storage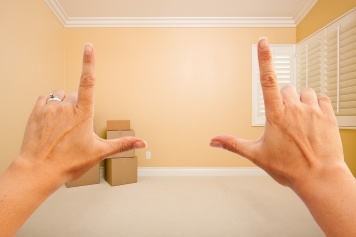 Research has shown that home staging cuts a home's listing time by more than half! Home staging can also generate a higher sale price getting you more money for your property. Store wit us to ensure that your property selling experience is easy and rewarding by cutting the time and increasing the sale price.
Home staging is the design process of de-cluttering a home to be ready for the Real Estate Market. We at A Space Place Storage can help you get the most of your home. We have the best prices in all of Long Island. A survey done in 2009 about Real Estate Homes discovered that staged homes sold for 7.1 percent more compared to homes that were not staged. In Long Island and New York, the average selling price of a home is about $450,000, that means that home staging of a well staged home could be sold for as much as $30,000 more than the average Long Island Real Estate Home.
When a buyer is shopping for a new home, they want to walk through a house a visualize all of their belongings in each room, that is much more difficult to do in a cluttered home. The purist visions of original art are done with a blank canvas, not over somebody else's idea.
Not only does home staging help sell your house faster and for more money, but it makes your life so much easier when it's your time to move. After you have sold your house, your personal belongings are already packed up and safely stored away just waiting for their new home. The homebuyer also sees this as an easier moving process that can start sooner rather than later.
"I was able to rent two identical 5 X 10 units side by side to better organize my things. Thanks ASP!" - Donna, Valley Stream, NY
Store your Personal photos, awards, certificates, cultural and religious items with us and this will help potential homebuyers to fell like they are at home and secure about the space that your home offers. If you have too much furniture, rent a storage unit at any of our two locations a self storage unit until you are ready to move into your new home.
Remember, you are selling your house, not your home contents. Give your potential homebuyers the piece of mind by offering a clean and de-cluttered home, thus allowing the homebuyers to see all of your homes true potential.
Let us help you get started on the way to all of your home staging solutions and finding the right storage unit for you. No matter if you only need a 5X5 storage unit, or as big as 10X30. If you need a drive-up unit would prefer a 2nd floor unit. Or if you need a climate controlled unit to protect items that are susceptible to extreme temperatures or humidity. We have them all here at A Space Place Storage.