Home Renovation Storage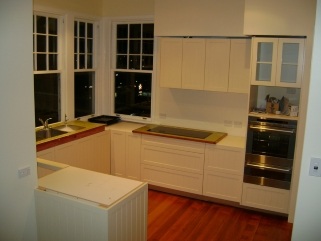 Are you renovating your home and need a place to store your items during the process? Well, look no further than A Space Place storage! We provide the temporary home renovation storage you need, with optional climate control! Fear your items might have to be left on the yard while you work, leaving them at the mercy of ever-changing weather conditions? Fear those pesky neighbors might take your stuff assuming it's being tossed? Rest assured, these are not fears you will have with us. With A Space Place's climate controlled and home renovation storage, we make your local storage safe, easy, and affordable. We have a variety of unit sizes that provide just the right amount of space you require, as well as the security to keep your mind at peace. Know that your mother's 100-year-old cabinet is perfectly secure with us, not prone to any damage it may face from the outside world! Get your items back just as you left them, 24/7, while beating out the prices of other local storage competitors at the same time!
"A lot of old documents and photos were passed down to me and I didn't want them getting ruined so a climate-controlled unit was just what I needed." - Janice, Hauppauge, NY
Want to remodel/renovate your home but feel there is too much clutter in the way? Don't worry about dripping paint on your new sofa, or dropping the ladder right on top of your expensive flat-screen TV. We'll watch your stuff and worry about them for you, so you can concentrate on what really needs to get done. Work on your own schedule and work at ease knowing you have access to your items whenever you need. With 24/7 access to your unit and a personalized 4 digit pin, it's almost TOO convenient! As if that's even possible.
Forget about skimping on your home renovation project. Save your money and have it done just as you pictured it! We provide home renovation and climate controlled storage at affordable prices, with local facilities right here on Long Island!
Our home renovation storage units are climate controlled, clean, and ready to use, so you know your items are just as you left them. There's no chance of them being weathered by the unpredictable conditions of a work/outdoor environment.
Your home renovation storage items will be protected 24/7 with our cameras and secure gates at all our local storage facilities. Never worry about strangers taking your belongings off of your lawn while you work because they think they're out for the trash. The only people that have access to our facilities are our patrons.
Home renovation and climate controlled storage units are ideal for protecting your belongings from the dirt and debris that come with the job. After your project is complete your belongings will be in perfect condition, just the way you left them! Planning on renovating or remodeling your home in the near future, but have no idea where to put those items lying in or outside of your home? We have the the solution for items of all shapes and sizes! They will be fully secured and accessible 24 hours a day, 7 days a week. Home renovation storage has never been easier - whether it being from your kitchen, bathroom, living room or bedroom, those belongings are safe with us!
"I wasn't sure if A Space Place would have a unit big enough for the huge home renovation project I was starting, but they definitely did and the low price made it that much better!" - George, Commack, NY
Rent a home renovation storage unit today and let us handle watching over your stuff for a while. We offer a month to month lease for local storage and climate controlled storage, so you are not bound by a long contract that you have to keep paying for, even after you are finished renting your local storage unit.
When it comes to home renovation storage, we understand that you may run out of extra space. We have plenty of climate controlled storage units in a wide variety of sizes to make your life easier and stress-free. You have more important things to worry about, like figuring out what color to paint your new-born's room. So let's take some of that stress off of your hands so you can get some rest. Our multiple local storage facilities allow you to choose the location that is closest to you. We have assisted many Long Islander's with home renovation storage and climate controlled storage during the remodeling process for over 25 years, so if there's anyone you can trust, it's us! Choose A Space Place Storage for your needs today!
"I need a place to store my antique furniture while I redid my basement. A Space Place's climate controlled units were the perfect size and price for me" - Betsy, Smithtown, NY