The Most Affordable Drive up Storage on Long Island!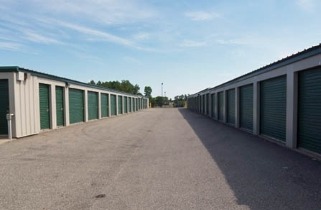 When it comes to storage units, A Space Place Storage knows that ease of access is just as important as quality and price. Thanks to drive-up storage, visiting your unit and transferring items could not possibly be easier! Drive-up storage refers to your ability to pull your car, truck, or motorcycle directly up to your unit. This feature is made possible thanks to the incredibly wide lanes that separate buildings at both our Melville and Centereach locations. Whether you are driving a compact car or using a moving van, drive-up storage allows you to pull within inches of your unit's door. Plus, since all of the units are level with the ground, you can simply roll items off a ramp or with a dolly - no lifting required!
Compare our prices to the competition
10x10 CC
Stop & Stor
American Self Storage
Safeguard Self Storage
Brooklyn

$325

117% more

expensive

$245

63% more

expensive

X

Queens

$310

107% more

expensive

$200

33% more

expensive

$221

47% more

expensive

Manhattan

X

X

$370

147% more

expensive
A Space Place Storage
$149.99
Save an average of 46%!
That's $1,542 per year!
The Benefits of Drive-Up Storage
It's no exaggeration to say that everyone can benefit from drive-up storage. Whether you are a homeowner or rent an apartment, the benefits of having a unit that you can easily access will make themselves immediately known. Here are just a few cases in which a ground-floor unit can make your life easier and more enjoyable:
Moving – Drive-up storage is perfect for those that are in the process of moving. Not only can you drop off items from your current home, but you'll be able to quickly pick them up once you are ready to move. Moving trucks can easily navigate the A Space Place Storage grounds, so you can pull right up to your unit for unloading and packing.


Contractors – Those who work on their feet all day know how exhausting a full day of labor can be. With drive-up storage, you won't have to use all of your energy at the beginning of the day or use what's left by the end for unloading. Since your storage unit can be used like a garage, just wheel your supplies into your truck in the morning and wheel them off after the job. We know contractors work long hours, so you are provided 24/7 access to your unit – early mornings and late nights are never a problem.


Seasonal Equipment – Having a snowblower in the winter and lawnmower in the summer is ideal, but storing your machines in the off-season can be a problem. Instead of cramming them in a garage or shed, head to your drive-up unit at A Space Place Storage and wheel them directly into your unit. This will both free up space at your home for other purposes and keep your machines protected from the elements all year long.


Business Owners – You don't need to have items that are too heavy to lift to benefit from drive-up storage. Sure, you could lift your boxes of documents and office supplies up and down stairs, but why go through all the hassle? Give your back a rest with your ground-floor unit that is fully compatible with carts and dollies.


Motoring Enthusiasts – Have a motorcycle, ATV, or dirtbike that you want to store? A drive-up unit allows you to pull directly into the space without a ramp. Additionally, many of our units are big enough for multiple vehicles to be stored side-by-side. Or, use the extra space for a full workstation for repairs and maintenance. You can even think outside the box with Jet Skis and watercraft. Store not only the vehicle, but the hitch as well. When you're ready to hit the water, simply pull up to your unit, connect the hitch, and you're off!
"My ground floor unit lets me drive my pickup right to the unit. I can be done unloading in 5 minutes" - Mitch, Jamaica NY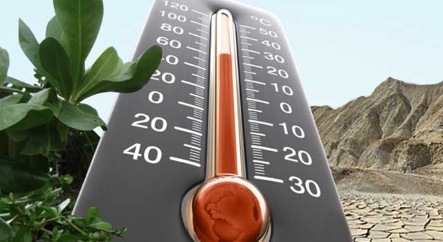 Access & Affordability
24/7 facility access means that now is always a great time to drop-off and pick-up. Our quiet locations provide you with the privacy and security you deserve, regardless of the day of the week or time of the day. Both locations are secured with gated entrances and monitored by full surveillance, so you are assured that your items are always safe. Unlike other facilities, this access doesn't come at a price. A Space Place Storage offers some of the lowest rates in the Long Island and New York City areas, ensuring that you receive the most for your hard-earned dollar.
10x15 Ground
Stop & Stor
Cubesmart
Storage Post
Brooklyn

$386

93% more

expensive

$509

155% more

expensive

$502

151% more

expensive

Queens

$358

79% more

expensive

$327

50% more

expensive

$348

74% more

expensive

Manhattan

X

$406

103% more

expensive

X
A Space Place Storage
$199.99
Save an average of 51%!
That's $2,462 per year!
Give Us A Call
By holding ourselves to the highest possible standards, we make sure that your satisfaction is essential. A Space Place Storage is all about combining the storage you need with the features that you want. Whether you're looking for a short-term storage option during a move or permanent storage for your vehicle, A Space Place Storage is the premiere storage facility on Long Island. Find out more about what we can do for you by calling 877-288-0454. You'll be connected with a knowledgeable staff member that will answer your questions and schedule a personal tour of the facility of your choice. After you have a drive-up unit with A Space Place Storage, you won't be able to remember how you ever lived without it!