Climate Controlled Storage in New York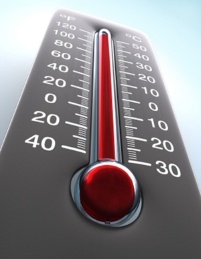 Long Island has a lot of great things about it, but its climate isn't one of them. Hot summers and cold winters can make storage a bit trickier than it has to be. You may value your antiques and family treasures, but it doesn't mean that you want to store them in your living room. Unfortunately, Long Island's climate makes storing most items in attics and garages out of the question. Sure, you can renovate a basement or garage and keep these spaces climate controlled, but it can be very expensive. Plus, space can certainly be an issue due to New York property prices. When it comes to storing personal items, there really is only one clear option. Climate controlled storage. For years now, those living in New York City and on Long Island have been turning to us for climate controlled storage.
What Is Climate Controlled Storage?
A climate controlled storage unit has a set temperature and humidity level that keep items safe from the heat, cold, and water. Our climate controlled storage units are located safe inside maintained buildings and are monitored to prevent any harm from coming to your items. Also, the units have clean and well-kept hallways that are climate controlled, too. Even if you are visiting your unit in the dog days of summer or the chilliest of winter days, you will be comfortable and your items will be safe.
The Benefits of Climate Controlled Storage
The benefits of climate controlled units can be helpful for everybody, but New York's climate makes these units even more important. With New York having a climate range of over 100 degrees between the coldest days of winter and the hottest days of summer, the temperature inside a garage or non-climate controlled storage unit can quickly change.
Books and Paper - Paper absorbs moisture and can be easily damaged, so it's important to store documents in climate controlled units.
Photos - Family photos can be ruined instantly by water and quickly by heat as well, so climate controlled storage is a must to keep them safe.
Artwork and Antiques - Not only can artwork be warped by heat and moisture, but antiques are in just as much danger when not in climate controlled spaces.
Musical Instruments - Wooden instruments can warp and crack, making climate control a must.
Electronics (CDs, Video Games, etc.) - Since plastics can begin to melt in the heat, electronics should be put in climate controlled storage.
Clothing and Bedding - Clothes and sheets can become damp and attract mold, so it is important that they are stored in climate controlled areas.
The list does not stop there. There are just so many things that you can use a climate controlled storage unit for that it's impossible to count them all. Choosing whether or not to rent a climate controlled unit can come down to what your goals are. Maybe you plan to store some items only for a few months during the spring or during a home remodel. But once the space in your home is freed, you might start thinking about a permanent unit. Long Island's climate can change in a "New York Minute," so you'll want to be prepared for all seasons with a climate controlled unit in order to protect your items.
"I have a lot of antique furniture that I no longer had room for in my house. My 10X20 climate controlled unit makes sure they stay in great condition until I get around to selling it." - Andrea, Babylon NY
The "A Space Place Storage Difference"
A Space Place Storage has been serving the local community for over 25 years and has become the go-to storage facility on Long Island. With locations in Centereach and Melville, people in both New York City and Long Island have ASPS options to consider. If you live in New York City, nobody has to tell you how expensive storage is. Compared to A Space Place Storage, putting your items into climate controlled storage in Brooklyn can cost almost three times more! Climate controlled storage in Queens can cost almost four times more! And Manhattan? Climate controlled storage can cost almost five times more! Why pay more for less space? We don't believe that less is more at A Space Place Storage!
Other places may only have climate controlled units of a single size available. They may even try to force you into long term contracts. Not A Space Place Storage!
Compare our prices to the competition
5x5 CC
Safeguard
Public Storage
Cubesmart
Brooklyn

$121

73% more

expensive

$123

76% more

expensive

X

Queens

$87

24% more

expensive

$94

34% more

expensive

$101

44% more

expensive

Manhattan

$86

23% more

expensive

X

$96

37% more

expensive
A Space Place Storage
$69.99
Save an average of 31%!
That's $374 per year!
"People really need to realize that if they plan on storing sensitive belongings for a long period of time, then climate controlled storage is simply a must!" - Paul, Assistant Manager
We are always looking to build relationships, so we are here for you every step along the way. With climate controlled units that vary in size from 5' x 5' to 10' x 30', you have plenty of choices to select from. We will help you make a decision based on exactly how much space you need. Switching unit sizes is easy - you don't have to worry if changes in your life demand more or less storage space. Making your life more simple and less stressful is what we are here for. Best of all, you'll have access to your things no matter when you need them. Unlike virtually every other storage company in the area, A Space Place Storage offers true 24-hour access to your belongings. It's your stuff! Use it on your own terms.
Since we fully stand behind our storage services, we invite you to take a look at the storage units for yourself. Call us toll free at 877-288-0454 to make an appointment, have your questions answered by our staff, or to make a reservation. Whether you are looking for a climate controlled storage unit for a short or long period of time, we are more than happy to talk with you about your needs. Be sure to stop by so that we can provide you with the info you need to make the right decision. We look forward to speaking with you!
The process was easy and I got my unit right there on the spot!" - James M., Citysearch User