Climate Controlled Storage in New York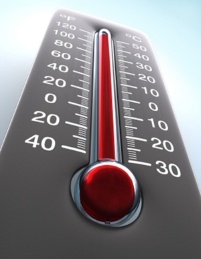 New York can have unpredictable weather conditions that seem to pop out of nowhere. Freezing winters and scorching hot summers can do real damage to items that you have stored away. Belongings stored in places like attics or basements can be a breeding ground for mold and mildew due to improper climate control. At A Space Place Storage we can keep your belongings safe from the weather and mildew with our top-quality, year-round, climate controlled units. A Space Place Storage offers the best prices for climate controlled storage when compared to other self storage companies. We are a locally owned business that has been around for over 25 years. We have locations in Centereach and Melville on Long Island both equipped with numerous climate controlled storage units of all sizes.
What is climate controlled storage?
Climate controlled storage maintains constant temperature and humidity, creating an environment comparable to that of your own home. Items that must be stored in a controlled environment include:
Artwork
Antiques
Mattresses
Clothing
Guitars
Sensitive Electronics
Climate controlled storage prevents warping, splitting, cracking, breaking, rusting, spoiling, and many other types of temperature and humidity related conditions that affect these items.
"I have a lot of antique furniture that I no longer had room for in my house. My 10X20 climate controlled unit makes sure they stay in great condition until I get around to selling it." - Andrea, Babylon NY
Why choose climate controlled storage?
On Long Island especially, you never know what type of weather we will be having. To ensure that your sensitive items are in the same condition as when you stored them, a climate controlled unit is a must. Climate controlled storage will prevent damage from day to day and seasonal temperature and humidity changes. If you plan on storing sensitive items through the winter and summer seasons, you should definitely invest in a climate controlled storage unit.
"People really need to realize that if they plan on storing sensitive belongings for a long period of time, then climate controlled storage is simply a must!" - Paul, Assistant Manager
What we have available
Do you have many items to store and are worried we may not have a storage unit for you? No need to worry! We have plenty of storage units at our facilities ranging from as small as 5' x 5' to as large as 10' x 30'. Check out our reservation page to see what storage units we have available for you today! Units can also be rented easily using our automated kiosk.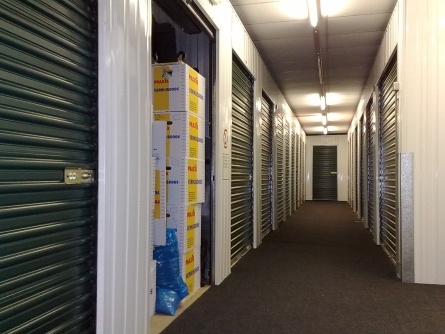 Call us toll free at: (877) 288-0454 to make an appointment, tour the facility, or reserve your climate controlled storage unit. Also check out our virtual tour for a quick overview of our facility. Don't waste time! Quickly and easily reserve your climate controlled storage unit online today!
The process was easy and I got my unit right there on the spot!" - James M., Citysearch User