The Place to Store Your Car on Long Island!
Affordable Long Island Vehicle Storage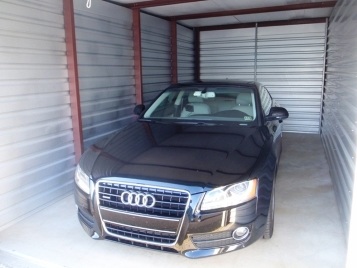 Besides a home itself, a car is often the most expensive item that a person or family will own. Beyond being just expensive to buy, a car is also a significant investment. Your hard-earned money is used to buy the car, pay for regular maintenance, and afford monthly vehicle insurance and annual registration. Like any stock or valuable, a car is an investment that you'll want to keep at its maximum value. While this may be relatively easy when you have a garage, what happens when you have two cars and only a one-car garage? Or say you want to buy a project car, vintage classic, or motorcycle? Space not only becomes an issue, but it is a problem without a solution. Or, at least it was, until you came to A Space Place Storage!
"I have a 67' Mustang fastback that is going to be a project car. My 10 X 20 let's me clear up space in the garage until I'm ready." - Will, Hauppauge
Drive Up storage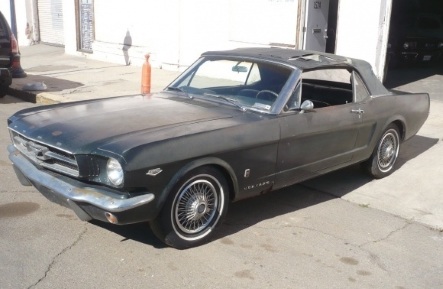 An average sedan, like a 2016 Toyota Camry, is measured at 16 feet long by 6 feet wide. Since A Space Place Storage has drive-up units that reach sizes of 20' x 25', you can easily fit a car (or a vehicle like an ATV) and have room to spare. That means also being able to have a workbench, tools, maintenance equipment, and seasonal items right there at your disposal.
You could even keep your cars in your garage and use your A Space Place Storage unit as a workshop. Space to repair your vehicle? Sure! A convenient place to store your Sunday car? Absolutely! Using the space for your child's car while they are away at school? Perfect! ASPS units gives you the freedom you deserve. We invite you to look beyond simply what you need and think about what you may want. You may have never had the opportunity to have a project car, but we aim to give you the option. Life is meant for living, and we want to ensure that you get to live it to the fullest!
10x10 CC
Stop & Stor
American Self Storage
Safeguard Self Storage
Brooklyn

$325

117% more

expensive

$245

63% more

expensive

X

Queens

$310

107% more

expensive

$200

33% more

expensive

$221

47% more

expensive

Manhattan

X

X

$370

147% more

expensive
A Space Place Storage
$149.99
Save an average of 46%!
That's $1,542 per year!
Drive-Up Storage
While other facilities make storage complicated with limited hours, long term contracts, and other limitations, A Space Place Storage is dedicated to keeping things simple.
With large units on the ground-floor of our facility, you will be able to simply drive up to your unit and pull inside. Not only is this quick and easy, but it's also desirable when you have a number of large items to store. Car enthusiasts know that spare tires, motor parts, and tools can be incredibly heavy. Would you really want to carry them all through a building?? We don't want you to have to even think about it.
Drive-up units are also helpful for people that are looking to store a car just for a particular season. Say you have a Ford Mustang and want to keep it safe during the winter months. In the winter, you can safely store your car, while in the summer, you can use the unit for heavy winter equipment like snow blowers.
Only want the unit for part of the year? No problem! A Space Place Storage will never ask you to sign a long term contract. That makes us a great place to keep your boxes of seasonal decorations and large items like Christmas trees and outdoor blow-ups. No fuss with carrying heavy through long hallways or attempting to cram them in small units. Simply pull up to your unit and push the items inside. Whether you are looking to store throughout the year or just for a season, ASPS makes that possible. Pay for only the space you need - and only for the times you need it.
10x15 Ground
Stop & Stor
Cubesmart
Storage Post
Brooklyn

$386

93% more

expensive

$509

155% more

expensive

$502

151% more

expensive

Queens

$358

79% more

expensive

$327

50% more

expensive

$348

74% more

expensive

Manhattan

X

$406

103% more

expensive

X
A Space Place Storage
$199.99
Save an average of 51%!
That's $2,462 per year!
24/7 Vehicle Access
Many storage facilities have set times where you can access your items. Whatever their reasons for doing this, A Space Place Storage knows that your items belong to you, whether it's 11:00am or 11:00pm. If you decide you want to take out your car at 5 PM on a Tuesday or 4 AM on a Sunday, you are free and welcome to do so. Simply stop by our secure facility, enter your unique passcode at the gate, and access your items. No problem!
Safety also does not have to be a concern of yours, as A Space Place Storage is under 24/7 surveillance. We treat your items as if they were our own, since those who rent with ASPS are part of our family! Storage is what we do, and with over two decades of experience, we are certainly well qualified.
Easy, safe, and convenient; that's the A Space Place Storage difference.
"I store my son's car in a 10 X 20 unit while he is on call with the marines. It's cheap and ensures his car is in good condition and ready when he returns." - Al, Bethpage NY
Give Us A Call!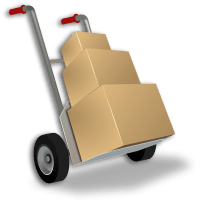 We are proud of our units and we think you'll be impressed when you see them for yourself. Call us toll free at 877-288-0454 to make an appointment to view the facility, have your questions answered by our knowledgeable staff, or to make a reservation. We are always happy to discuss your individual needs to ensure you get the perfect unit for your lifestyle!
"I don't always have time to work on my car so I store my tools with A Space Place. My tools are always available whenever I am ready to work on my car." - Steve, Massapequa NY