Home Storage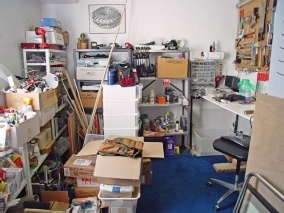 After the stresses of a long day, there is no better feeling than arriving home and walking through the front door. Your home is the place where you can relax and unwind in comfort. The place where you can spend time with your family, enjoy hobbies, and express your creativity. Since we all spend a tremendous amount of time in our homes, we do tend to gather quite a lot of items. Furniture, tools, antiques, collectibles – before you know it, the space is completely taken up! Not only does this clutter rob you of precious space, but an unorganized home can have a negative effect on your mood.
Your Home Away From Home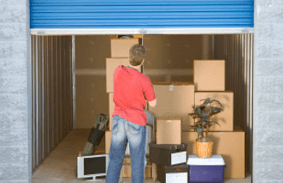 Thanks to a safe environment and friendly faces, think of A Space Place Storage as an extension of your home rather than just a storage facility. We know how much you value your items, which is why we hold ourselves to the highest possible standard of quality. It starts with a variety of unit sizes that give you access to exactly how much space you need. Whether you're looking to clear out an entire garage or simply store a few items, you will have all of the options you need to make the right choice. Plus, no long-term contracts mean that changing units is never a problem.
"My garage was an embarrassing mess, but none of the stuff was trash. I just needed to get some things out of there and a 10' x 10' unit was just what I needed." - Josh, Coram NY
At A Space Place Storage, we pride ourselves on the safety and security of your stored items and ease of access. With 24/7 video surveillance, you can rest easy knowing that your items are as secure as in your own home. These cameras are in addition to the locked gate, which requires pin access for entrance. This works to your benefit both in terms of security and having access to your items. No matter what time of the day or night you wish to stop by, you always have full access to the facility and your unit.
Compare our prices to the competition
5x5 CC
Stop & Stor
Cubesmart
Storage Post
Brooklyn

$142

102% more

expensive

X

$90

29% more

expensive

Queens

$133

90% more

expensive

$100

43% more

expensive

$116

66% more

expensive

Manhattan

X

$96

37% more

expensive

X
A Space Place Storage
$69.99
Save an average of 60%!
That's $504 per year!
The Benefits of Home Storage
The truth of home storage is that its benefits are unique to each situation and person. You don't need to have unstable living arrangements or a large collection of items to find yourself considering home storage. Consider some of these common situations:
Have recently downsized and no longer have the space for all of your possessions.
In the process of moving and need a temporary storage solution.
Expecting a child and need to clear out some space for a nursery.
Parents are visiting or moving in and additional space is suddenly needed.
Looking to convert a room into a hobby space or additional living room.
Planning to purchase a vehicle and want to clear out the garage.
Your child has returned from college and has brought home their dorm room furniture.
Looking to remodel a room and need to empty it for construction and redesign.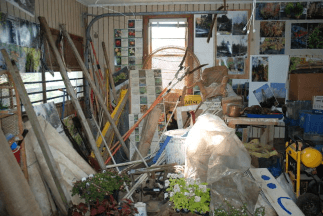 These scenarios are common for all of us and they barely scratch the surface. Home storage can be a big help to all of us, whether we live in large colonials or cramped studios. In addition to uses for everyone, home storage is also accessible to all thanks to A Space Place Storage's rock-bottom prices.
Compared to other facilities on Long Island and in New York City, A Space Place Storage offers rates that are often less than half what others charge. This means both more money in your wallet and more space than you would expect for your dollar! Additionally, with climate-controlled units and a variety of other features, you'll find that A Space Place Storage has all you could want out of a self storage facility.
Compare our prices to the competition
10x10 CC
Stop & Stor
American Self Storage
Safeguard Self Storage
Brooklyn

$325

117% more

expensive

$245

63% more

expensive

X

Queens

$310

107% more

expensive

$200

33% more

expensive

$221

47% more

expensive

Manhattan

X

X

$370

147% more

expensive
A Space Place Storage
$149.99
Save an average of 46%!
That's $1,542 per year!
"One room in our home badly needed a new paint job, but it was slow going having to move things around the room as we finished one area at a time. Storing our things in a unit helped so much!" - Alyssa, Patchogue NY
We're Always Here To Help
When you make the decision to rent a storage unit, you are deciding to take back the space in your home. Your home should be your little slice of paradise, and with the help of A Space Place Storage, you can ensure that it stays neat and clutter-free. You no longer have to put off redesigning a family room or converting a spare room into additional living space – just give us a call at 877-288-0454! One of our helpful staff members will be able to answer your questions and assess your individual situation. With this information, you'll be able to make the decision that suits your needs. Unlock the potential of your home by considering home storage with A Space Place Storage!
"We needed to move our belongings out of our house sooner than expected. I was so glad A Space Place was only a few minutes away from our new home!" - Marc, Centereach NY