Solutions for a Cluttered Home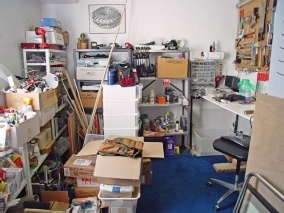 Do you have things laying around your house and garage taking up space? Have you tried using organizers and file cabinets but you just simply can't make enough room for all your home goods? Don't let your home become cluttered with things you don't need. Let us at A Space Place Storage help; no matter what you need to store you will find the perfect unit for you . Our friendly staff will gladly assist you in finding the storage unit that's right for you. It is time to remove clutter from your home and get organized by using A Space Place Storage as your home storage solution.
Home Safe Home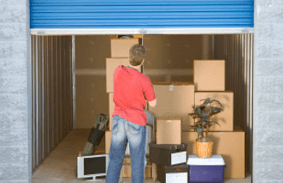 Just imagine all the free space you will have in your home once you drop off your home goods with us. Your home will look cleaner and in you'll feel better knowing your items are safe with us. Storing your belongings outside of your home can be scary, but you can put your mind at ease knowing that at A Space Place Storage, our facility offers state of the art security. We have a gated facility that is under 24 hour surveillance so you don't have to worry about your items. For added security we even allow you to create your own 4 digit gate code that only you know. This allows you to access your unit at anytime with A Space Place Storage's 24/7 unit access. This way you don't have to worry about making it here before closing, you can access your items whenever it is convenient for you.
"My garage was an embarrassing mess, but none of the stuff was trash. I just needed to get some things out of there and a 10' x 10' unit was just what I needed." - Josh, Coram NY
Why Home Storage?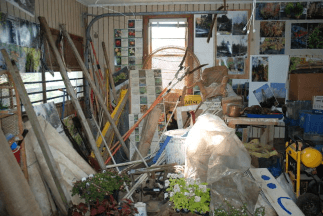 So who needs home storage? The simple answer is everyone could use home storage. Whether your house is overrun with clutter and you have no more space to store anything, or you are looking to improve your home and need a storage unit to keep things in the mean time, we're exactly the solution you're looking for. Possibly you are selling your house and are staging your home. This would be a prime time to clear out unnecessary items to make your home look its best increase chance of selling your home for more. Have you always wanted to turn your basement into a usable living space, but it is filled with boxes and old furniture? Move it to A Space Place Storage and finally get the basement you've always wanted.
Are you currently remodeling, fumigating or painting your home? Do you need some place to keep your belongings without having to worry about damage while the work is being done. Keep them safe with us!
"One room in our home badly needed a new paint job, but it was slow going having to move things around the room as we finished one area at a time. Storing our things in a unit helped so much!" - Alyssa, Patchogue NY
Moving?
One of the biggest hassles of moving your belongings is transporting them. At A Space Place Storage we help you make the process of moving easier with our deal that gives you a free moving truck rental. We provide you with one absolutely free moving truck rental just for getting your very first storage unit with us. This is an excellent idea for home staging because you can rent a unit to store your items while you are staging your home, and then use your complimentary moving truck rental to move your items to your new home once your previous house is sold.
Here at A Space Place storage we are well known for a wonderful selection of deals and special offers that are available to you regularly. We can work with you to find the best and most cost effective option for you. With tools like a unit size estimator, online live chat, and a friendly staff that is always ready to answer your questions, A Space Place Storage can help with all of your home storage needs.
"We needed to move our belongings out of our house sooner than expected. I was so glad A Space Place was only a few minutes away from our new home!" - Marc, Centereach NY