"Being displaced from my home due to hurricane Sandy I had to do the legwork from a hotel lobby. As soon as I spoke to Noreen I knew it was the right place for me. She was beyond understanding and went above and beyond to assist me in my move. Bravo!"

- SelfStorage.com

Reserve online and
save!
Not only is reserving your self-storage unit online quick and convenient, but you'll save money too. What are you waiting for?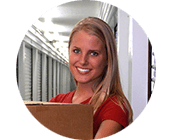 24/7
Access
We know you have a busy schedule, that's why we offer 24/7 access to your self-storage unit at no extra cost. What's better than that?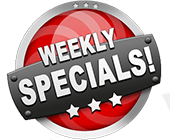 Specials
Looking for the lowest price on self-storage? Well you've come to the right place. Compare our prices to the competitor now!
Choose From Two Great Locations
Melville
Serving:
Farmingdale
|
Plainview
|
Syosset
|
Huntington Station
|
Hempstead
|
Hicksville
Reserve now!
Centereach
Serving:
Commack
|
Hauppauge
|
Medford
|
Smithtown
|
Islip
|
Stony Brook
Reserve now!